Cawthron Institute – how bequests grew a New Zealand institution
The Cawthron Institute was established by the 1915 Thomas Cawthron bequest of £231,000. Cawthron's vision was to conduct practical and independent scientific research for the benefit of the Nelson region and New Zealand. This continues to be the ethos that drives Cawthron's research activities. In addition, under the Thomas Cawthron Act 1924, the Cawthron Institute Trust Board has responsibility for a number of education and other community activities.
Thomas Cawthron was a shrewd businessman who made his fortune as a shipping agent, trader and merchant investor throughout the mid to late 1800s. Shunning publicity and public acknowledgement in his lifetime, the breadth of Cawthron's beneficence has since established his reputation as one of New Zealand's leading philanthropists. His humanitarianism extended to the needy, worthy educational, sporting and recreational projects.
Today, Cawthron employs almost 200 scientists, laboratory technicians, researchers and specialist staff. Based in the Nelson region, Cawthron works with regional councils, government departments, major industries, private companies, and other research organisations throughout New Zealand and around the world.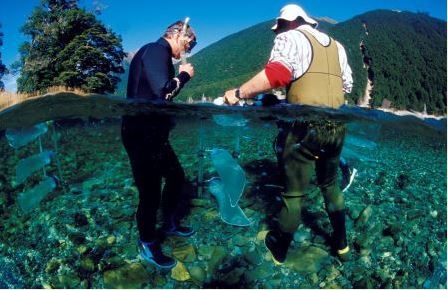 Since the Cawthron legacy, many individuals have left bequests, gifts and collections to Cawthron. A research project in the area of freshwater quality/health was launched in July 2016 using money from two individuals who left Cawthron bequests in their wills for scientific research. One bequest was made "as an endowment for the furtherance of pure research in specific disciplinary area" by a former Cawthron employee, while the other was open-ended.
Have you considered leaving a gift in your will to the Cawthron Foundation?