Leaving a lasting legacy for the local community in Auckland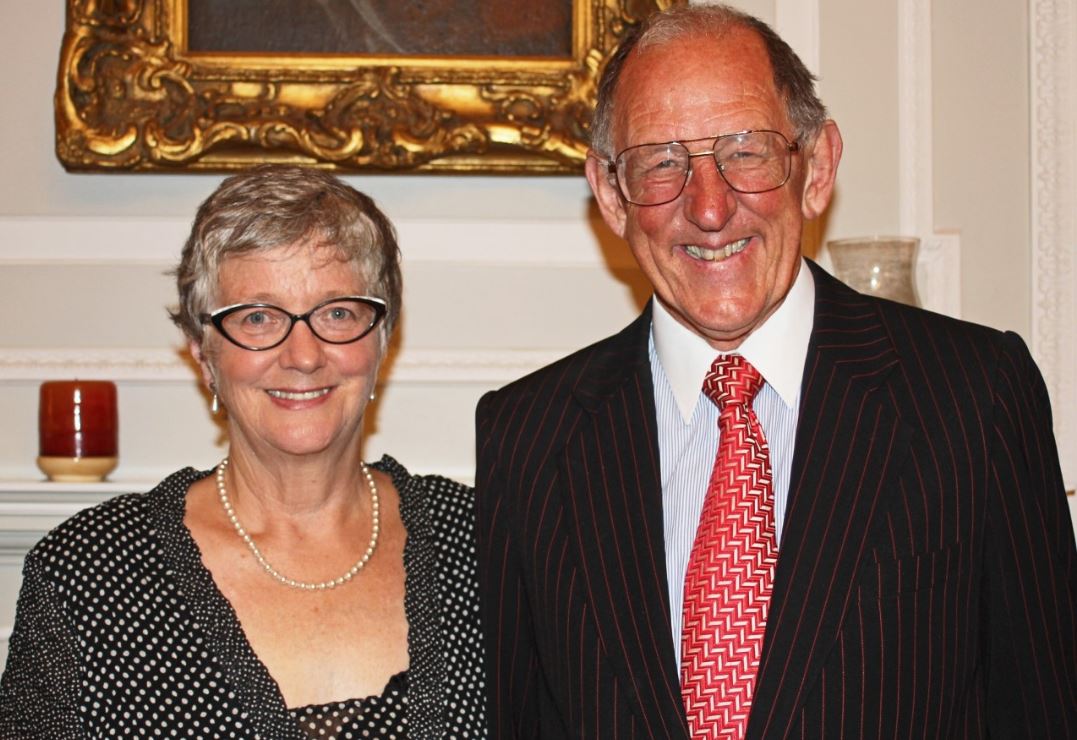 Dick and Diana Hubbard have opted to continue supporting the communities they care about beyond their lifetimes through a bequest to the Auckland Communities Foundation.
Skidding on loose gravel on his motorbike in the Himalayas, Dick Hubbard found himself looking up at the underside of a truck. "Fortunately I was between the two wheels."
His thoughts quickly turned to his mortality, then to his estate.
That was four years ago. Since then, the couple has included a bequest to the Auckland Communities Foundation in their Wills. They have chosen to leave the residue of their estate to its Auckland Endowment Fund.
"Because you don't know when you're going to depart this mortal coil you have no idea what that residue is – it could be half of your estate, it could be a third, it could be ten per cent, it could be virtually nothing."
Using a bequest for support the people, causes and communities of Auckland was a good fit for the Hubbards. Always community-oriented and generous, their family company employs 170 Aucklanders and as Mayor of Auckland from 2004 to 2007, Dick accumulated plenty of knowledge about the city's issues.
Alongside the Hubbard's own established foundation donating through the Auckland Communities Foundation was perfectly suited to the Hubbard's requirements for meaningful and responsible investment in the city.
Dick appreciates the efficiency along with the rigours and accountably the organisation provides to its philanthropic clients. "The Communities Foundation has expertise we haven't got in terms of checking quality of programmes, results and the accountability of the not-for-profits. We know how to run a business but that doesn't necessarily make you knowledgeable about how to best give it away to a charity."
Diana enjoys getting feedback on other donations made through the Foundation: "You give and you don't have to get any feedback but my gosh it helps that you do – you have to know that you're making a difference."
It's important to encourage other people to sign up to that concept for the betterment of Auckland, says Dick. "What do you want on your tombstone? Here lies a man who made X amount of dollars? Or here lies a person who made a difference to their community?"
Since making their bequest, Dick and Diana Hubbard have become patrons of the Auckland Communities Foundation.
By leaving a gift in your Will to Auckland Communities Foundation, you can continue to support issues you care about now and in the future. Your gift can be used to provide for charities or causes you love, or alternatively you can direct your gift into the Auckland Endowment Fund, enabling it to support Auckland communities in unlimited ways for generations to come.
See more about Dick and Diana Hubbard's decision to leave a gift in their will in the NZ Herald article here.
Have you considered leaving a gift in your will to the Auckland Communities Foundation?