Leaving a gift for future fostered kids
In 2013 TV presenter Alistair Wilkinson fulfilled a life-long dream to become a parent when he became a permanent caregiver, a 'Home for Life' dad, to an 8-year old boy. Alistair says that It was the beginning of an extraordinary journey that, along the way, has included invaluable support from the charity Fostering Kids New Zealand.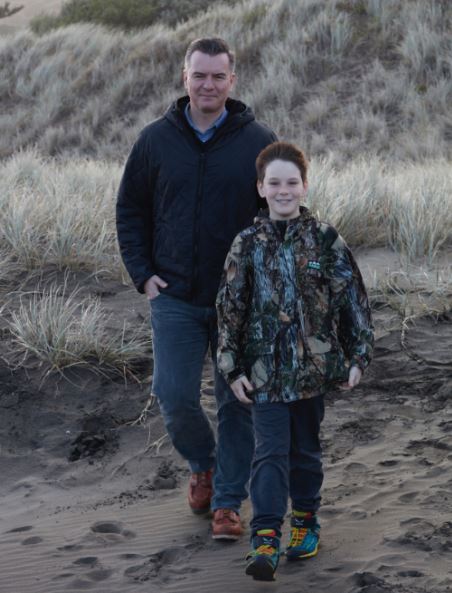 "While our family is blessed to have widespread support in our community, there's something very special about connecting with other parents who are walking the same path as us. Parenting a child who has suffered trauma and neglect takes specialised skills. The training provided by Fostering Kids New Zealand teaches practical strategies to support the child's needs, while keeping the caregiver healthy and safe," said Alistair.
"Our boy says, when he's old enough to be a dad, he wants to create a family just like ours. That's why I decided to include a bequest to Fostering Kids in my will. It won't be a fortune, but it will make a difference. And that is good to know."
Fostering Kids New Zealand is a national organisation that advocates on behalf of Foster Families, Home for Life Families, and Kin Caregivers. It also provides support and training through a nationwide network.
See Alistair Wilkinson talking about his decision to leave a gift in his will in the NZ Herald article here.
Have you considered including a gift to Fostering Kids New Zealand in your Will?