Gift in will helps children in Gisborne
When Connie Bellingham died naturally at the age of 95, she left a gift in her will to the Heart Foundation which went towards helping save lives.
Before she retired, Connie Bellingham was the tea lady at an Accounting Firm in Gisborne. She out-lived her son and will be missed by her four grandchildren. Connie didn't have a heart condition and neither did anyone in her family but she knew she wanted to help her local community and she knew she wanted to support her favourite charities through a gift in her will. When Connie created her will, she set up a gift to the Heart Foundation because she knew it would help save lives.
Jill Smith, a former workmate, was tasked with making sure that Connie's final wishes were carried out.
"I worked with Connie at a firm which is now BDO. Connie was 30 years older than me and I was delighted that she chose me as her Executor. She wanted her gift to be spent in Gisborne on visible assets. She was a huge part of the Girls' Brigade so children's well-being was a big part of her life", Jill explains.
"The timing of Connie's generous gift was perfect for the Heart Foundation. We were able to purchase much-needed equipment for our local community events and arranged for a timely re-print of our Heart Foundation recipe guides: 'Kids in the Kitchen' and 'Cheap Eats'. These publications provide tasty, healthy and affordable recipes and are vital for getting the message out to children and families about the importance of heart healthy eating. Connie's gift enabled us to work with a local group called 'SuperGrans' to distribute these educational booklets up the coast to areas that we would not usually have been able to reach. We used Connie's gift on tangible, practical items and educational tools that make a real difference. We've also been able to build lasting relationships which help our young people", Kerrin Nalder, Heart Health Advocate at the Foundation's Tairawhiti Branch in Gisborne says.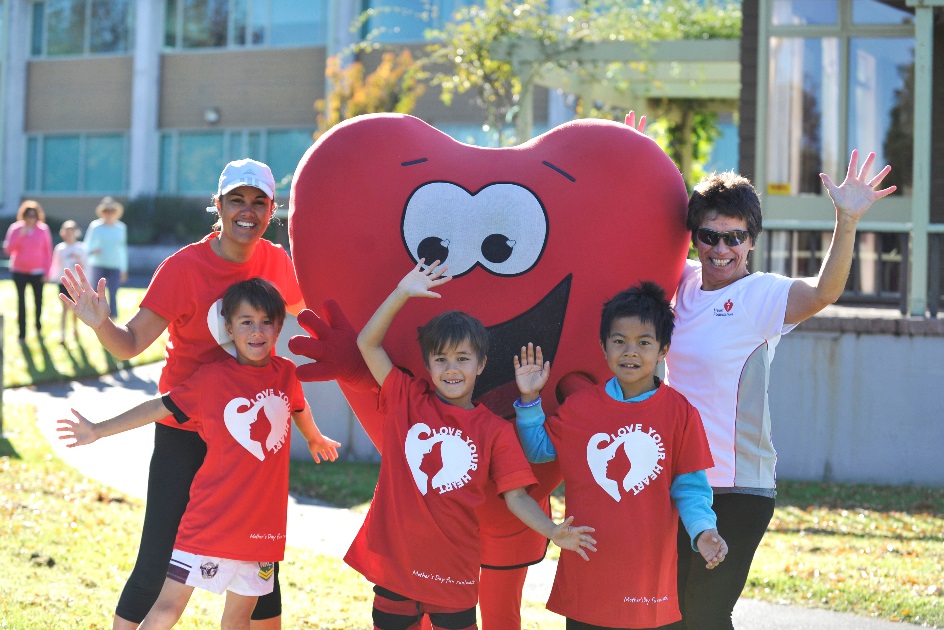 "We're also working on obtaining a Heart Foundation mascot which will be dedicated to this region. Known as "Hearty", our larger than life mascot inspires Early Childhood Education services to complete our Healthy Heart Award and
schools to participate in the Jump Rope for Heart skipping programme which encourages physical activity," Kerrin adds.
Jill was pleased to hear that the Heart Foundation have used the funds to make a long-lasting difference in the lives of local children.
"Connie always ate healthily. We have some issues in our area and it's great to see the Heart Foundation trying to find ways to tackle the increase of heart-related issues due to a wave of obesity and diabetes sweeping through the country", Jill says.
"Connie had a great sense of humour and we know that adding a Hearty mascot to the range of ways that the Heart Foundation encourages children to live full and productive lives, embodies her vision of supporting 'children's well-being and visible assets'. Well done to the Heart Foundation for matching Connie's wishes with the needs of the community and continuing to provide a great service."
Have you considered leaving a gift in your will to the Heart Foundation?