Preparing your Will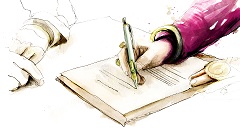 Making a will is the only way you can be sure your wishes will be followed after you have gone. It also means less confusion and heartache for your loved ones in their time of grief. If you don't make a will, part or all of your estate may end up going to people you never intended to benefit.
Just as the term suggests, a will carries out your wishes. If you die without a valid will, the law dictates how your estate is distributed. This means if you have no will and no next of kin, your estate will pass to the Crown. And if you do have relatives, they may disagree about what should happen with your estate. Your will clearly explains your intentions and ensures that they are carried out.
In New Zealand, you can either engage a professional to write your will or you can write it yourself. However do-it-yourself kits are not always the best solution as they can leave out important details, like what will happen if the main beneficiary does not survive you, or correctly recording the details of your charity of choice.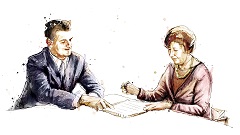 For a will that covers everything you need it to, it's best to engage the services of a professional will writer, lawyer or public trustee. Before you meet with them, you should prepare for the sort of questions they'll ask you - who will benefit? What proportion? Will you include a charity? If so, which one(s)? You will need to have a rough idea of how you would like to distribute your estate, and who will benefit from it.
For more information on writing or updating your will, request a free no-obligation Will Information Pack (see right).
Why leave a gift in your will.
How to leave a gift in your will.