Why do people give?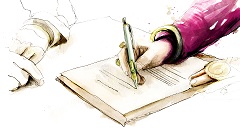 Funny thing about fundraising is that it all boils down to this: Making sure that your supporters feel good!
In the books and webinars, they'll say, "It's all about proving impact and results." Others will say, "It's all about relationships." And, yet many more will say, "It's all about the mission." But I'm here to say that it's really all about simply making sure your supporters feel good. And, they will if you give them great experiences, add value to their lives, and provide extraordinary customer service!
So now the question is: Do you know what will make each major donor and each planned gift lead or supporter feel good about their decision give to your organisation?
I'll give you a hint, it probably has very little to do with charts and statistics about impact and more to do with something personal. Proving impact only assures donors that you're doing good with their money. It reduces donor remorse and builds trust.
Some people might be lonely. Getting involved might quench their thirst for a connection. Give them that opportunity and they'll feel good.
Others might want to memorialise someone they love. Give them a chance to do that and you'll make them feel good.
Many simply want a shot of dopamine to lift their spirits up. Enable their giving and you'll make them feel good.
Get the idea?
Bottom line: Find out what really makes each of your donors feel good and you'll raise more money.
Why do people really give?
Giving produces a warm glow
Giving lifts them up and makes them feel alive
Giving sets their heart on fire
Giving ignites their emotions
Giving provides them with a spiritual sensation
Giving supports the practice of their religion
Giving provides them with a sense of community
Giving brings them closer to others
Giving makes them famous (sometimes)
Giving allows them to right wrongs
Giving enables them to "give back"
Giving brings them perks or tax benefits
Giving allays their guilt or heals their pain
Giving makes them feel like a hero in their own life story
Giving supports their pursuit of meaning in their lives
Giving enables them to honour or memorialise someone
Giving allows them to feel like they will leave a lasting legacy
Giving makes them feel good!
Source: Greg Warner, imarketsmart.com, USA, September 2016
"After generating millions of responses from donors in 4 countries around the world, we've seen a lot of reasons why people give!"